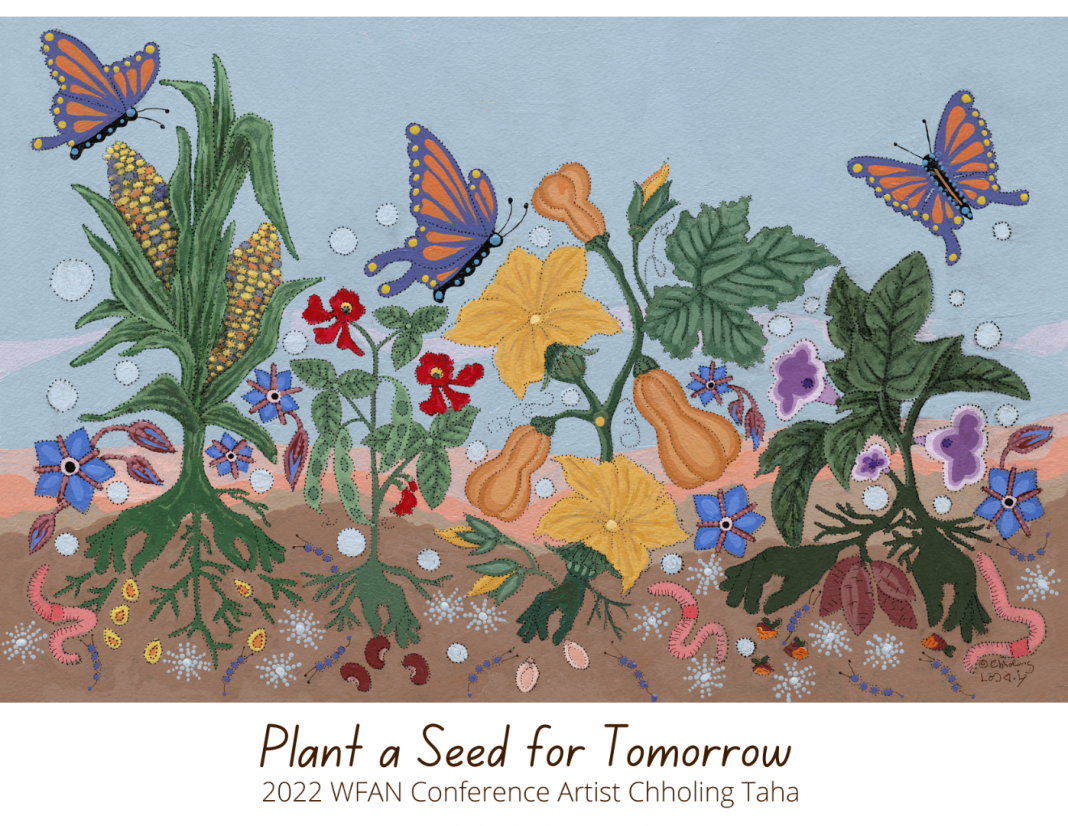 The Women, Food, and Agriculture Network offers a platform through our 2022 annual conference: Seeding Community: Revolutionary Healing through Cooperative Models to advocate for transformation in our lives, communities, and shared work in food and agriculture. 
Pre-conference virtual events will take place on Zoom on Tuesday, 11/29 from 3:00pm CT through 7pm CT and on Wednesday, 11/30, from 5pm CT through 8pm CT. 
The main-event virtual 2022 conference will take place on the web platform, Whova, from 9:30 am on Friday, December 2nd through 7:30pm CT on Saturday, December 3rd. 
Conference participants will gather in a space designed to foster connection and community!
We are so excited to showcase our deeply talented and dynamic program of events! Please visit our 2022 WFAN conference web page for up-to-date announcements and for the 11/4 release of our digital program. 
Important: We are offering scholarships for this event! Please visit our scholarship page to apply.
REGISTRATION RATES ARE AS FOLLOWS: 
Member rate: $40 (full conference access)
IF you are not a member, sign-up here for the member rate: $40 (full conference access)
Non-member: $50 (full conference access) 
Members and new members: please check your inboxes and new member thank-you replies for the member discount code to recieve your discounted rate. Please enter that code below in the field designated for the discount code to receive your discount! If you have not received a code, please email Amy at amy@wfan.org for help! 
When
December 2nd, 2022 6:00 AM to December 3rd, 2022 8:00 PM