Are you ready to implement pollinator habitat on your land?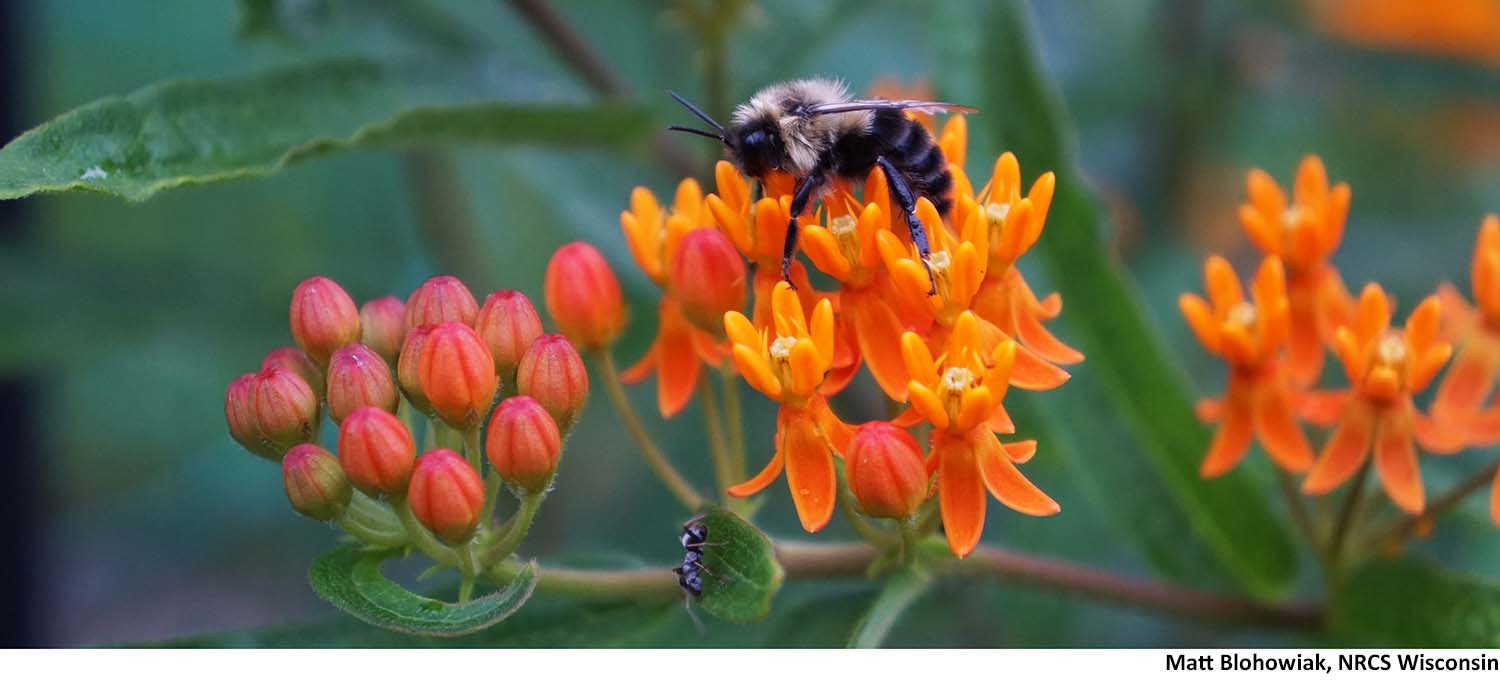 We invite women who own land in Iowa to attend two unique opportunities on March 1st. A virtual, informational Pollinator Learning Circle will be followed by individual Conservation Planning sessions where attendees meet virtually with a conservation planner to start a pollinator habitat plan.
Participants will: 
meet resource professionals who have designed dozens of beautiful plantings; 

learn the steps you should consider whether you have a large or small place;

start your own plan with a conservation planner;

learn about existing cost share opportunities using state, federal and private funding;

and network with other women who own land in Iowa and are caring for the land.
The Pollinator Learning Circle will be held from 9 a.m. – 12 p.m. CT on Tuesday, March 1st by Zoom. 
The Conservation Planning Sessions* will happen from 1 p.m. CT – 5 p.m. CT. When you register you will be asked to select a 30 minute slot to meet virtually by Zoom with a conservation planner, between 1 – 5 p.m. CT. 
We ask participants to identify a location (or locations!) on your Iowa land where you plan to create or improve pollinator habitat prior to attending the March 1st event.
*If you are unavailable for one of the conservation planning slots but would like to schedule a different date to meet with a conservation planner, please contact Stephanie Enloe at stephanie@wfan.org or 515-635-3276. x5. 
Please register using this link. Once you are registered you will receive an email confirmation with the Zoom link you will need to join us on March 1st. We will follow up directly with you by email with a second link for your Conservation Planning session prior to the event and to ask for location or farm where you have interest in implementing pollinator habitat. 
This event is free and is part of the Women, Food and Agriculture Network's Women Caring for the Land program. For over a decade Women Caring for the Land has empowered thousands of landowners and other women throughout the United States to be active land stewards. Learn more at https://wfan.org/women-caring-for-the-land. 
Questions can be directed to Program Manager Stephanie Enloe, stephanie@wfan.org, 515-635-3276. x5. Please help spread the word to other women you know who could benefit from this event!
This event was made possible by funding from the Iowa Department of Agriculture and Land Stewardship and is in partnership with Iowa Pheasants Forever, Inc. and Quail Forever and the Xerces Society.   
When
March 1st, 2022 9:00 AM through 5:00 PM