USDA Announces Details of Direct Assistance to Farmers through the Coronavirus Food Assisatnce Program
U.S. Secretary of Agriculture Sonny Perdue today announced details of the Coronavirus Food Assistance Program (CFAP), which will provide up to $16 billion in direct payments to deliver relief to America's farmers and ranchers impacted by the coronavirus pandemic. In addition to this direct support to farmers and ranchers, USDA's Farmers to Families Food Box program is partnering with regional and local distributors, whose workforces have been significantly impacted by the closure of many restaurants, hotels, and other food service entities, to purchase $3 billion in fresh produce, dairy, and meat and deliver boxes to Americans in need.
---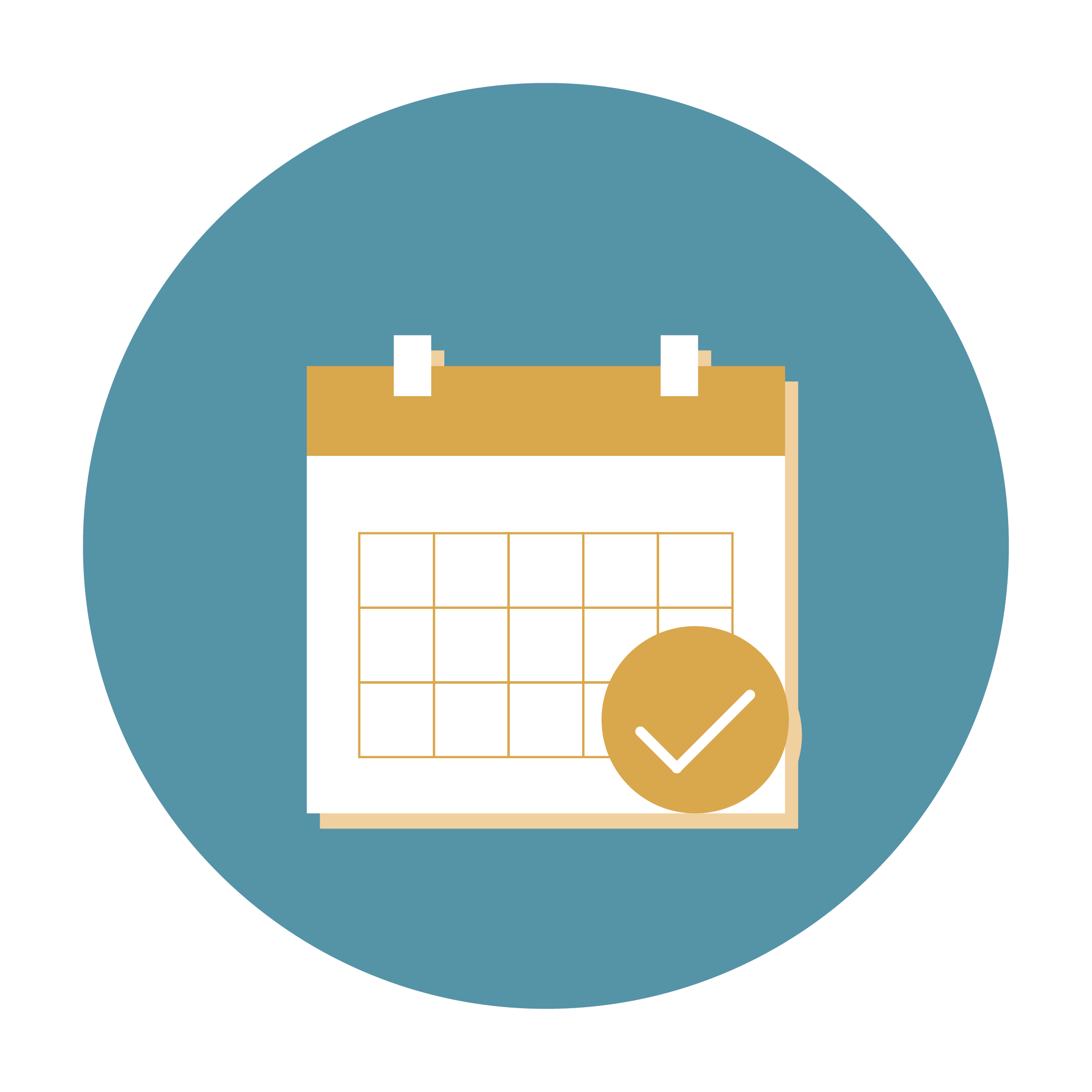 Upcoming Events
Women Landowner Days Though all Women, Land & Legacy events are on pause, our sister program Women Caring for the Land is hosting a fantastic virtual learning series for women landowners in Polk and Black Hawk counties. For more information, click here. Stay tuned for Women Land & Legacy virtual opportunities to connect with this summer.
Looking for a WLL chapter near you? Click here for a map and contact information for all of our teams across Iowa!
---
Features

Women Farmers Needed for Study on Stress and Happiness

A new study is seeking women farmers to interview to help understand the causes and
experiences of stress and happiness among women farmers. If interested, please read more on eligibility and details about the study. For additional information and to express interest in participation, contact Dr. Carly Nichols (319-467-1728, carly-nichols@uiowa.edu), Department of Geographical and Sustainability Sciences, University of Iowa. Read more.
---
PBS Interview Highlights Need for Women Landowner Programming
In March, PBS aired an interview with Jean Eels, who works with the Women, Food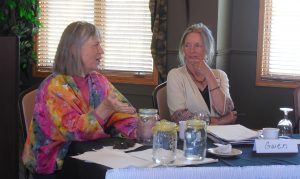 & Agriculture Network's Women Caring for the Land program. In the interview, Eels talks about the importance of reaching Iowa's women landowners, who own or co-own nearly half of Iowa's land, through conservation meetings. These events provide them with vital resources for conservation assistance and empower them to ask questions and work with their tenants, USDA agency representatives and other conservation partners. Says Eels, "We know that 50 to 70 percent of the women who come to a one day meeting will take an action to improve conservation on their land."
"We always just talk about farmers. They're not the only decision makers out there that can make that difference. We've got to change how we talk about the landscape."
Watch the interview here.
---
Tama Women, Land & Legacy Educates on Conservation
This event re-cap was written by Tama WLL team member Melody Bro after their team's February session.
For farm operators, it can sometimes be frustrating when they want to add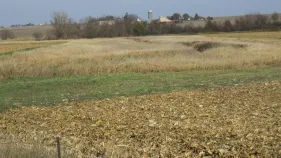 conservation practices to the ground they rent and the landowner doesn't understand the practices' long-term benefits. On the flip side, how can a landowner effectively approach his or her renter about adding practices to the renter's "Conservation Toolbox" in order to improve or sustain the farm's productivity? Seventeen Iowans attended Tama County Women, Land & Legacy's January 30 learning session, Conservation Speak: How to Talk With Your Landowner or Tenant. Read more here.